Home / Products / Lashing Bridges
Lashing Bridges
Finite Element Method (FEM) strength analysis
has been carried out by the latest CAE software to check
and ensure that the acting loads are well below
the allowable stress levels.
The deflections and deformations are also controlled.
With virtual vibration acting on the 3D model,
natural frequency has been provided to the shipyard to avoid
vibration resonance for ship safety.
A – Bracing Design
SMS-SME's unique A-Bracing is patent-designed to have sufficient
transverse racking strength by efficiently distributing the stress
in the direction of the lashing force.
This structural design effectively reduces structure weight
by reducing an unnecessary number of long pillars.
The light-weighted lashing bridge structure provides the ship's
stability and loading capacity to the owner's benefit.
A-bracing is an optimized structural engineering design
to endure enormous stress and fatigue due to racking forces
from the rolling and pitching motion of the vessel.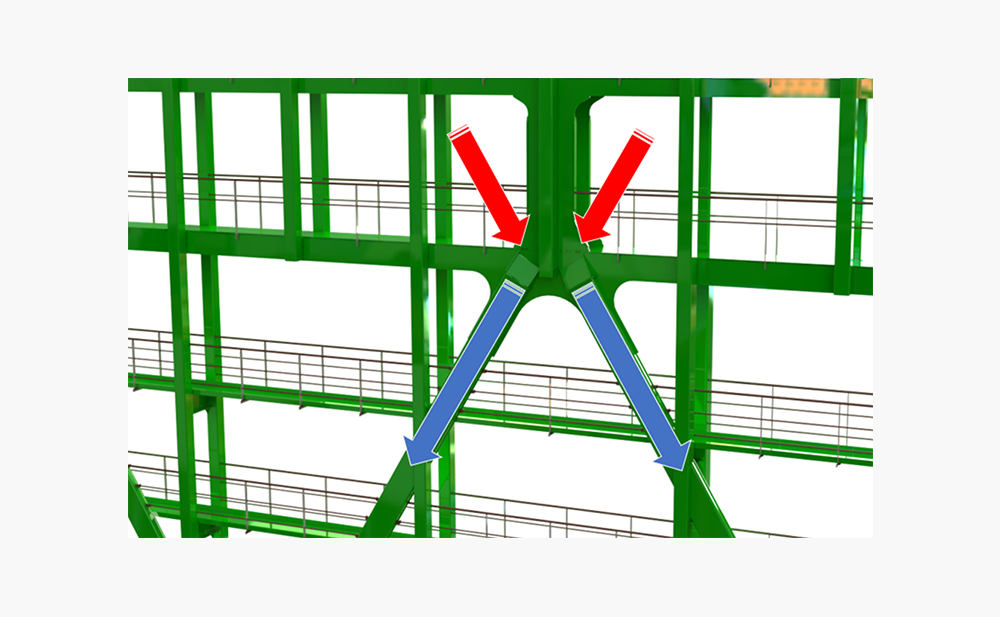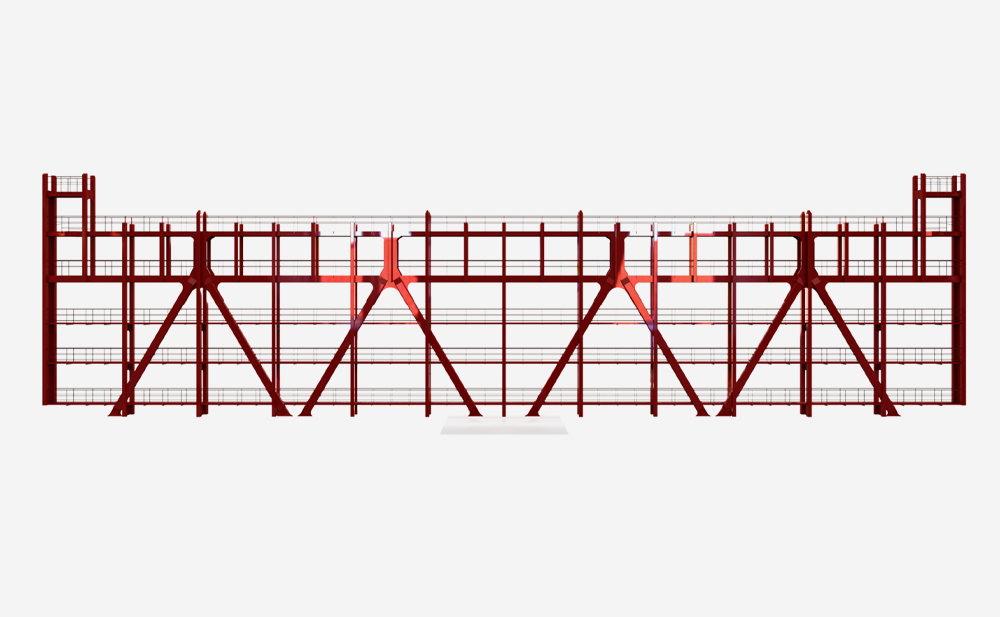 Mickey Mouse on the outermost row
Additional tiers are added only to the outermost sides
of the lashing bridge (port and starboard).
This resembles the ears of the cartoon character
Mickey Mouse; hence, the design's name is referred
to in the new building scene.
By choosing this design, lashing can be done on the
outermost sides for an additional tier without adding
the weight of an entire platform.
Lashing System
Upon the required loading condition from the shipowner,
an appropriate lashing method shall be proposed
as different lashing methods.
Using a more appropriate lashing method is essential
to improve loading stability and safety.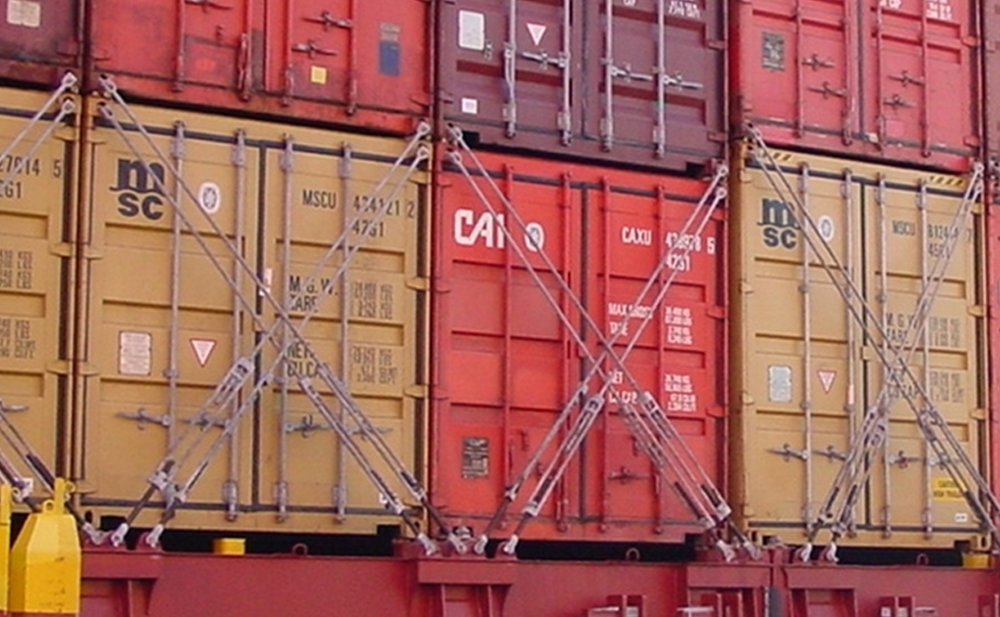 Internal Lashing
The internal lashing system is used to secure the containers with the lashing rods to the corner castings to the compressed side of the container stack.
The lashing tension force has a vertical component that acts on the compressed side of the container stack.
Hence this increases the container post load acting on the lowermost container.
The stack load and cargo distribution are limited by the corner post load and racking forces acting on the container frames.
External Lashing
The external lashing system, on the other hand, is used to secure the containers with the lashing rods to the corner castings to the lifting side of the container stack.
Using this method reduces both the lifting and compression forces exerted on the container stack when the ship is rolling.
This allows more extensive flexibility in the stack weight distribution.

1. So, each stack can accommodate more containers when compared to an internal lashing system.
2. Each stack can accommodate heavy containers compared to an internal lashing system.

Dual-Level Lashing
Dual-level lashing is used to lash two tiers of containers to the lashing bridge. This lashing is very effective, especially for large vessels and container stacks larger than ten tiers. Lashing the containers on two levels of the lashing bridge gives more stability to the container stack and allows the increase in tiers and stack weight.