Home / Products / Navy / Special Vessel
Navy / Special Vessel
Navy Vessel
SMS-SME's Ro-Ro equipment is also supplied to navy ships,
which have a high standard and tough requirements.
Many types of Ro-Ro equipment are supplied to Navy ships,
such as LPD and LST.
Special relationship with navy. Navy crew invite for special training
for operation.
Submergible Stern Ramp/Door
This 9.3m (L) x 15.3m (B) submergible stern ramp door
can operate in amphibious conditions.
It can be opened/closed while submerged to allow the boat
entrance into the vessel. While on-shore, it can be used as a ramp
with a maximum capacity of 25 tons heavy truck roll-on/off.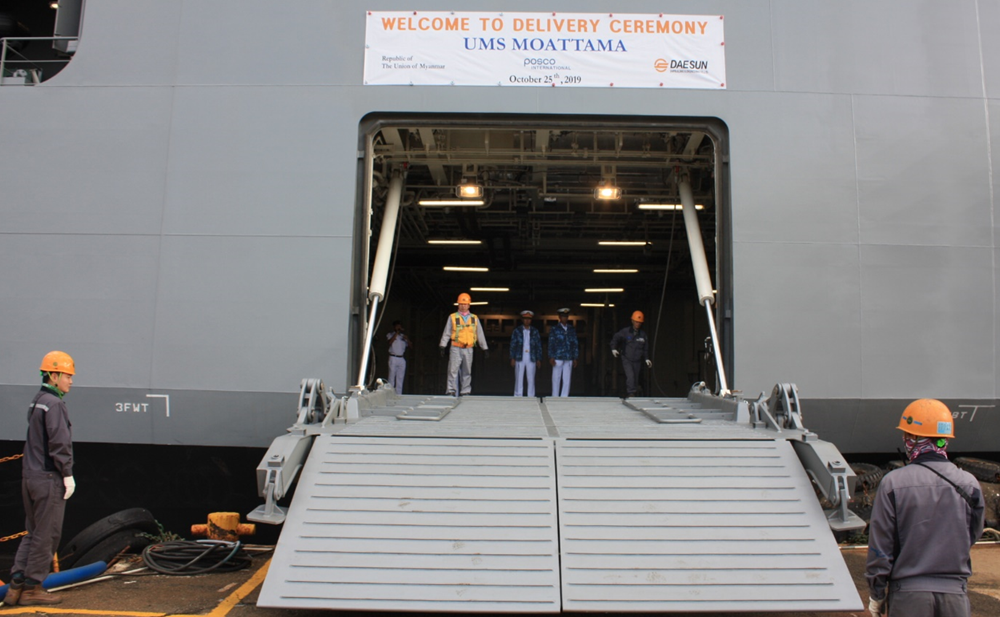 Side Ramp
Three folding side ramps of 7m (L) x 5.5m (B) whose allowable loading
weight is a 45ton tactical vehicle.
Side ramp/door to be flushed with side shell when the ramp is closed.
Turntable
A turntable is used to rotate the position of vehicles or
tanks within the ship.
This turntable is 7m in diameter and can support a 45-ton
tactical vehicle operation.v
Turntable operation is available in either hydraulic
or electric type.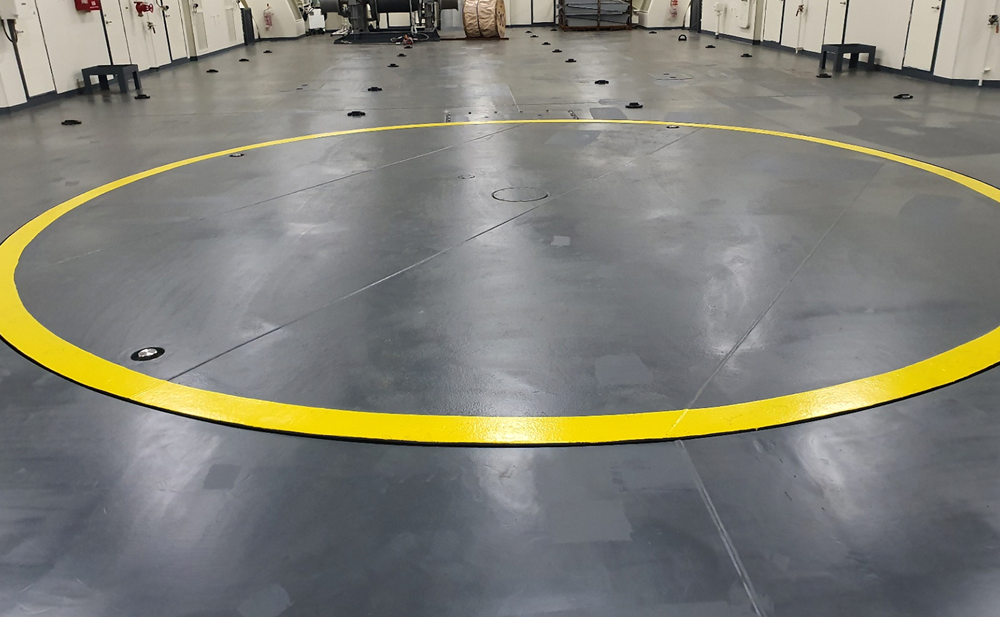 Yacht carrier
The world's largest yacht carrier, YACHT SERVANT,
was successfully delivered in January 2022.
With an LOA of 213.70 m, a 46 m beam and a 4.6 m draft,
YACHT SERVANT provides virtually double the capacity than
her predecessors.
SMS-SME specially designed submersible Stern Y-Door
from the early-stage discussion with the owner.
The door is recognized as the world's largest stern door,
whose width is over 40m with a weight of over 170 tons.